Theatre
_
Na sekcję teatralną złożą się cztery spektakle, w tym dwie premiery współtworzone przez teatry z Polski i Norwegii, których pokazy odbędą się na Międzynarodowym Festiwalu Retroperspektywy w Łodzi. Obok łódzkiego teatru CHOREA, publiczność będzie mogła zobaczyć spektakle norweskich partnerów projektu – Teatru Carte Blanche oraz Visioner Teater. Każdemu z wydarzeń towarzyszyć będą warsztaty lub panele dyskusyjne.
The first premiere will be the performance "Brand New World" by Adrian Bartczak, a choreographer who works at the Norwegian Carte Blanche Theatre. The artist will show a performance with the actors of the Lodz theatre CHOREA. It will be a story about the functioning and role of the artist in a world full of threats, tensions of fears and questions about the humanity of each of us. The premiere is scheduled for the duration of the International Festival RETROPERSPEKTYWY 2022
In 2023, the audience will be able to experience a new international production of the Carte Blanche theatre. In the same edition of the festival, the Visioner Teater from Oslo will present the result of a two-year collaboration between outstanding Norwegian jazz musicians, traditional musicians from these cultures and Polish jazz musicians and singers from the CHOREA theatre. The show will be recorded and the final concert will take place in autumn 2023 in Oslo. Polish artists will travel to Norway to present their award-winning performance "Szczelina" directed by Tomasz Rodowicz.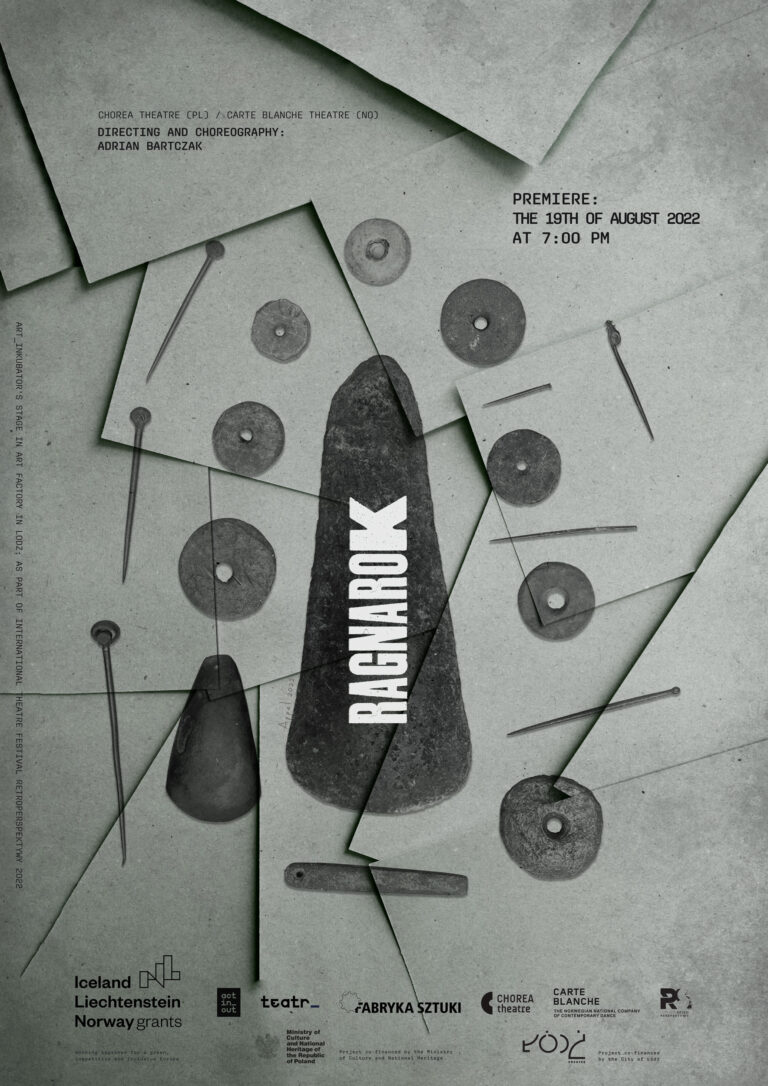 Sometimes I dream of a perfect world. Of the universe built of perfection. Where perfect means normal. And where nothing is less than perfect. This universe is no different to the one I'm living in. It has the same values. The same struggles. Only difference is that even those are perfect in their imperfection.
The presentation of the CHOREA theater performance will be held at the Carte Blanche Theater - the Norwegian National Theater of Contemporary Dance in Bergen in 2023. A performance based on the drama "Zanikam" ["I am disappearing"] by Arne Lygre, translated by Elżbieta Frątczak-Nowotny. The performance makes use of fragments of poetic texts by Rumi and actors personal texts.